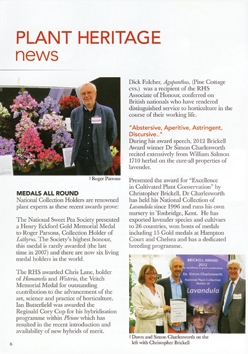 An article in Kent Life 2008
Not only is more lavender now grown in Kent than any other county, but we are also are home to the National Collection at Downderry Nursery.
View and buy this from our shop


Backhouse Purple
One of the many hardy lavenders available in our shop. The earliest named dark purple cultivar first introduced in 1888. A good scent for a dark flowered lavender. Makes a superb dense hedge. Height 50cm (20in).