Lavender gifts and vouchers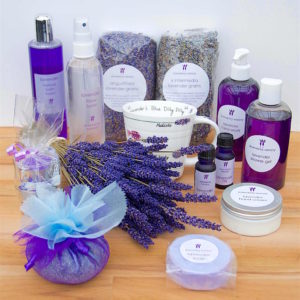 We've a delightful range of lavender themed gifts. We grow the lavender in our small field that's used to make our dried lavender products and that's distilled to make our oil. The oil is used in making the toiletries that we produce on site. Take a peek here.
Vouchers for gifts and lavender plants are also available here.