Gift Special Offers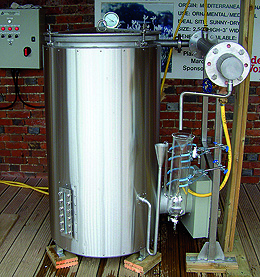 Dried lavender is used in bunches, bags and pot-pourri for its scent and as a moth and insect repellent. Around the house dried lavender is better than any canned or plug-in air freshener for getting rid of nasty niffs and giving an air of calm – and being real lavender it smells better too! It almost goes without saying that lavender is well known in perfumery.
Lavender is one of the most highly prized plants for medicinal use. It is well known as an antiseptic and anaesthetic and is fantastic for relieving anxiety and stress. A few drops of oil on a pillow will help with sleep. Lavender is commonly and increasingly used as an oil in aromatherapy. It is great as a massage oil when mixed with a carrier oil for relieving muscular tension and rheumatic pain. Lavender oil can be used to soothe burns, insect bites and stings.
The latest book we thoroughly recommend for inspirational mouthwatering lavender recipes is Sharon Shipley's 'The Lavender Cookbook'.
No products were found matching your selection.